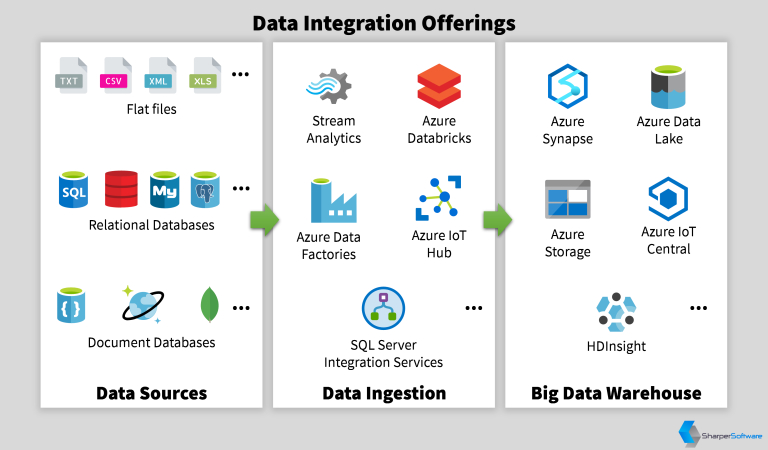 2 February 2020 / 09:32 AM
Name the source of your data, and chances are high that Sharper Software will be able to integrate with, pull data from or push data into that data source. Data Ingestion is only part of the available solutions, as Sharper Software makes it easy to apply business rules and transformation to your data during ingestion. Furthermore, it is possible to build big data warehouses using Azure Technologies ranging from small to limitless big data stores.
Find out how can Sharper Software address your data integration needs by reading this page. You'll get acquainted with the services and technologies used to deliver the data integration of modern days.
Read more