Smart Civil ID Integration
Automatically capture data from the Smart Civil ID
---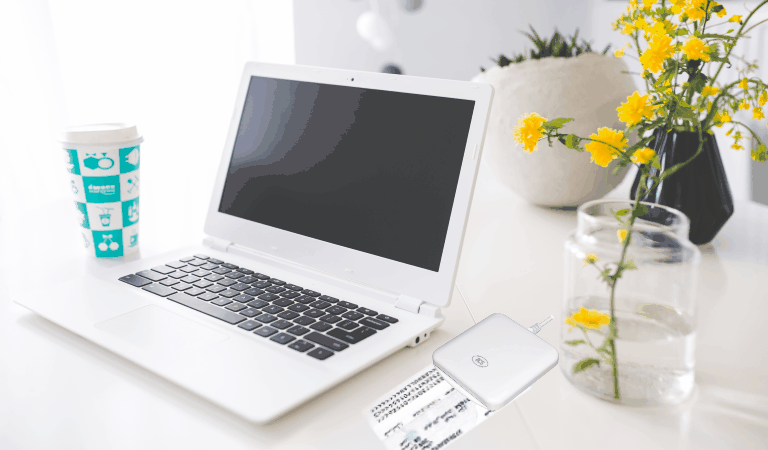 Thanks to the enormous effort by Kuwait's Public Authority for Civil Information, Kuwait's Smart Civil ID includes all the Civil Information any system needs to operate at your fingertips. If you need to capture information about your customers, patients, employees, etc. this information is readily available in the Smart Civil ID.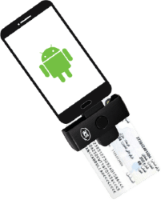 Using a standards-compliant smart card reader, and obtaining the necessary approvals from the Public Authority for Civil Information, it is possible for any business to reduce time and effort required to enter this information into your systems. Furthermore, this reduces data entry errors and streamlines the civil data across all systems.
All Sharper Software offerings make use of this feature. For instance, SharperClinic allows the creation of a New Patient File simply by scanning a patient's Smart Civil ID. A Patient's Name (Arabic and English), Date of Birth, Sex, Blood Type, Nationality, Address, etc. are all captured and entered into SharperClinic immediately. Receptionists may amend missing records if necessary.
Our team can also assist in building an integration between your existing systems and the Smart Civil ID solution. Contact our team today for more details.
82%

of our patient data was inaccurate. Using Sharper Software's Smart Civil ID Integration, we improved our data accuracy by

36%

within the first month of operations.
Capabilities
Integrate with your existing systems
Integration Adapters make it possible to read data from the Smart Civil ID and update records in a plethora of data sources, including but not limited to:
RDBMS (SQL Server, Oracle, DB2, etc.)
Oracle Forms Applications
Web-based applications
Text formats (CSV, TXT, XML)
Office (Excel & Access)
SharePoint
Dynamics CRM
Dynamics AX
Adaptable Business Logic
Apply transformations and flexible business rules on the civil information and push this data onto your platform of choice. Make changes to your business rules on-the-fly.
Extensible Platform
Our solution is extensible and provides standards-compliant APIs, If your systems do not provide an interface for other technologies to integrate with, our solution may be extended to support other mechanisms to integrate with your systems.
Requirements
| Requirement | Description |
| --- | --- |
| Approval from the Public Authority for Civil Information (PACI) | All you need to do is request written permission from PACI to utilize the Smart Civil ID. |
| Obtain Software Development Kit (SDK)from PACI | PACI will thankfully provide you with a Software Development Kit (SDK) that will be used to read from the Smart Civil ID |
| Standards-Compliant Smart Card Reader for each user | Every user who needs to read information off the Smart Civil ID requires the presence of a smart card reader. These readers are commercially available. |
| User Training | The only training necessary for your users is how to insert the Smart Civil ID into the reader and how to ensure data is read properly. |
Gallery
---
Shorter

Wait Times

Your customers, patients and/or employees will spend less time waiting for you to process their data.
Data
Accuracy
Information is guaranteed to be correct and authoritative, as it's provided by the Public Authority for Civil Information.
Data
Consistency
Data is consistent across your systems. If a centralized Master Data is used, it is possible to feed it via this solution.
Reduced

Data Entry Errors

Data entry clerks will have little to no editing to do to complete the data entry.
Works on
Multiple Platforms
Our solution works on Windows as well as Android devices.
Multiple Readers

to Choose from

No matter what your needs are, we surely have a reader that meets your expectations.