SQL Server Upgrade Services
Upgrade to the latest version of SQL Server and get the best value from your investment in the platform
---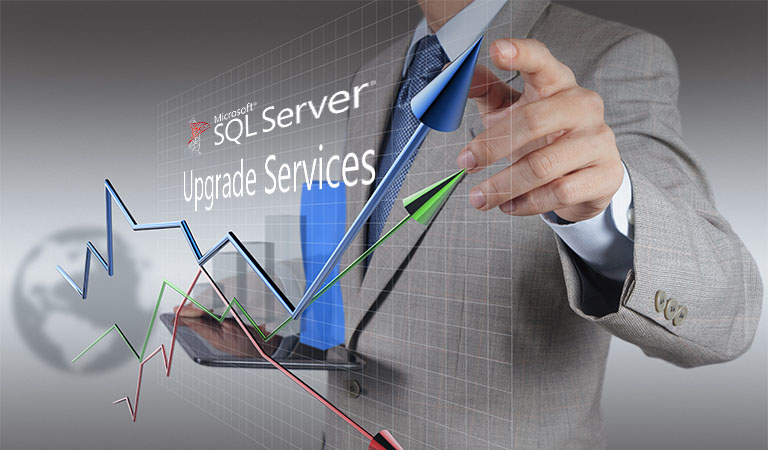 While you are using the current SQL Server platform, Microsoft is constantly adding new features and capabilities, while some older versions of the platform are moving out of support.
We can help you upgrade your current platform to the latest version of SQL Server, while helping you make the most out of the new features and capabilities.
We were under the impression that SQL Server was only a Database solution until we met with Sharper Software. They helped us upgrade our platform to the latest version, while consolidating servers and reaping the benefits of Analysis, Integration and Reporting Services. That's big value for money.
Data Management Challenges
Today's challenges cannot be fixed with yesterday's solutions. In order to maintain a healthy data platform, IT faces a lot of challenges:
Data platform needs to be reliable, secure and have high availability and high performance natively.
Operational costs of maintaining a data platform are getting increasingly higher. Just taking into account the human power necessary for administration increases the cost by a significant ratio.
Data is meaningless without the ability to convert it into meaningful information. Today's data platforms are too technical for business users to make sense of.
With the Worldwide data boom, storage challenges are increasing in complexity. It is important to have a hybrid storage between on-premise and cloud.
IT budgets are decreasing while expecting more from IT. This makes things even more challenging for IT.
Our Approach to SQL Server upgrade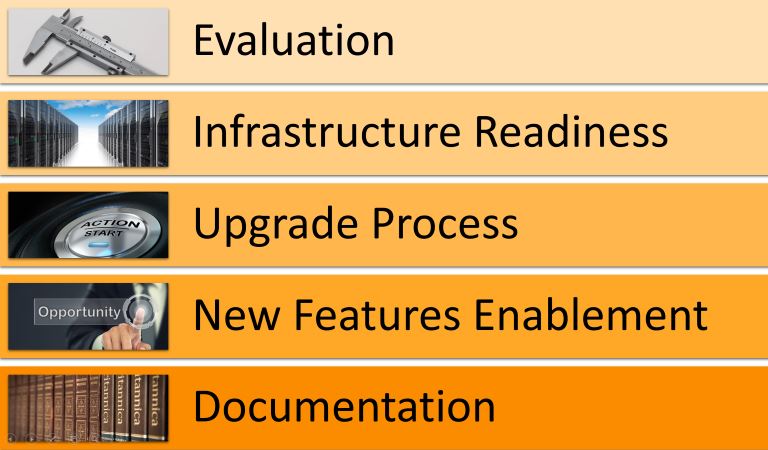 Evaluation
Prior to making any commitments from any party, it is imperative that an evaluation of the current situation is performed. During this evaluation, SQL Server databases are identified, in addition to their workload and responsible vendor.
Infrastructure Readiness
The new platform is designed and the infrastructure is made ready to cater for the workloads.
Upgrade Process
Our team will upgrade the selected SQL Servers to the new platform. Tests are carried out to make sure applications are functional after the upgrade.
New Features Enablement
New features and functionality is enabled and handed to your team. Your team will change its perception of SQL Server as a database solution to a Data Platform.
Documentation
Finally, our team will deliver a documentation highlighting the upgrade process, findings and new capabilities.
Gallery
---
Mission-Critical

Performance

In-memory operations deliver on average 10x transactional, as well as 100x Data Warehousing performance gains.
Faster
Insights
Speed up how you access, analyze, clean and shape data. Turn meaningless data into decision-making information.
Platform for
Hybrid Cloud
Work with your data in a hybrid environment that spans on-premises to the cloud. Use any combination of both scenarios.
All
Built-in
Use Integration Services, Reporting Services, Analysis Services, Data Quality Services, Master Data Services, etc.
Significant
Cost Savings
SQL Server has a Total Cost of Ownership of 1/10 of Oracle. This gives you significant savings.
You

are the champion!

You are at the center of attention. By meeting and possibly exceeding your expectations, you become a champion.