SharperSkills® Power BI Training
Learn how to build a 360 degree view of your business with SharperSkills® Power BI Training
---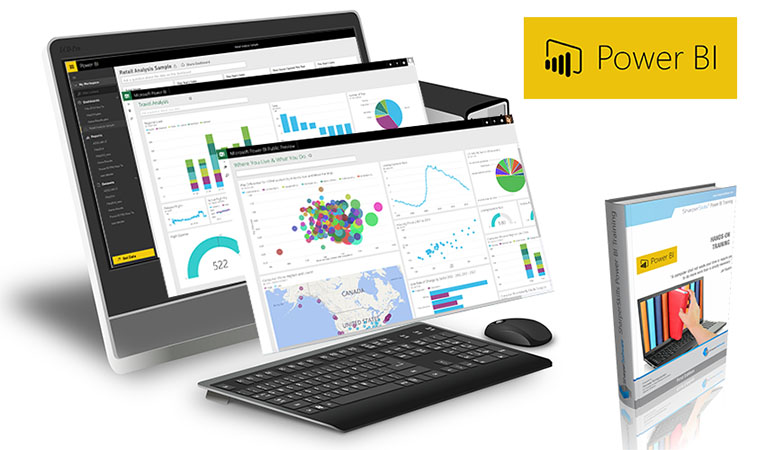 Build 360 degree views of your business in one place, share it with concerned personnel and make it available on several devices all at once with Sharper Skills® Power BI Training. Find all the hidden gems in Power BI, starting from capturing and modeling data to publishing your dashboards both online and on-premise.
For Data Scientists, this provides unprecedented ways to analyze data. You'll be able to find data sources, model them, analyze and publish them in minutes without having to learn any technical jargon. For Managers, this provides insights and transparency into your business at your fingertips. For Report Designers, this is heaven on Earth, as Power BI saves you hours of ETL, Modeling and publishing efforts.
Looking at the process of turning data to knowledge, we thought we were facing an endless journey with higher risks of failure. Power BI came to our rescue, as it made lots of business sense while reducing the technical jargon. We searched in vain for a vendor who provides training on Power BI, until we found Sharper Software. Their offering was simply the best.
SharperSkills® Power BI Training Offering
This 5-day, Instructor-led training offering focuses on your major business challenges and teaches attendees how to use Power BI to address these challenges. You'll learn how to capture data from various sources, model this data to make it business-friendly, develop interactive charts and reports and publish them online or on-premise.
Item
Description
Duration
5 Days
Delivery Mechanism
Instructor-led in a classroom with a PC for every attendee.
Audience

Data Scientists
IT Professionals
Report Developers
Database Developers

Prerequisites

An understanding of the fundamentals of business intelligence
Some knowledge about databases, data sources, etc.

Technical Level
Intermediate to Advanced
What will the attendees learn?
Real-World example:

We will pick a fictitious company that is in the same industry as your organization. This fictitious company will be used as a Case Study for the complete course.
The Case Study company will be studied to understand its business challenges, goals, objectives and strategies.

Methodology and approach:

Attendees will learn how to capture data from on-premise, as well as online sources. This will be done using Power BI Desktop application.
Attendees will build a Data Model that exposes data in business-friendly terms to the rest of the organization.
Attendees will then build interactive charts, reports and dashboards and publish them online or on-premise. These dashboards will be navigated using laptops, tablets and/or mobile devices.
Technology
Windows Server
SQL Server (including Database Engine, Integration Services, Analysis Services, Reporting Services, Data Quality Services, Master Data Services, etc.)
Power BI Desktop
Power BI Service under Office 365
Training Material
Every trainee will get a Welcome Kit that includes:
USB Flash Disk including the necessary software and virtual machines used during the training.
Full-Color printed training manual.
An anonymous Feedback Form to collect personal feedback about the course and the performance of the instructor.
An attractive Certificate of Attendance.
Gallery
---
Improved

Skills

Your team's skills will improve, making them ready to take on new challenges and see them through.
More
Practice

Less Theory

Practice using the technology rather than going through boring theory. We use no slides, but rather a Virtual Machine.
Find
Hidden Gems
Conventional training rarely covers all the features. Find hidden gems in the technology, helping you solve problems.
Problem

Solving

Use knowledge you gained from this training to solve real-life business problems with technology.
Reusable
Material
Provided Training Material can be used at home or at the office, making it a great reference when you need it.
Check
Your Knowledge
At the end of each module, attendees have to answer "Check Your Knowledge" questions to solidify learnings.