Capitalize on your IT Investments and make sense out of your data using our Power BI Implementation
---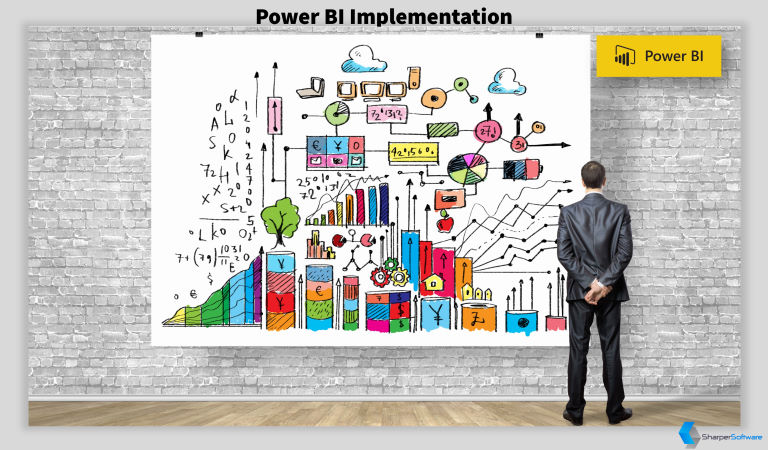 Under the current economic circumstances, an increasing number of CIOs are looking for ways to help their organizations identify weak areas of their business and provide competitive advantage. The demand for Business Intelligence solutions has been increasing exponentially.
Sharper Services provides a low-risk, high-value solution to your Business Intelligence needs.
We tried to implement a Business Intelligence Platform with our own and with the help of several vendors, but failed miserably. With the help of Sharper Software, we took a different approach to the design and building of Business Intelligence solutions.
Our Approach to Successful Business Intelligence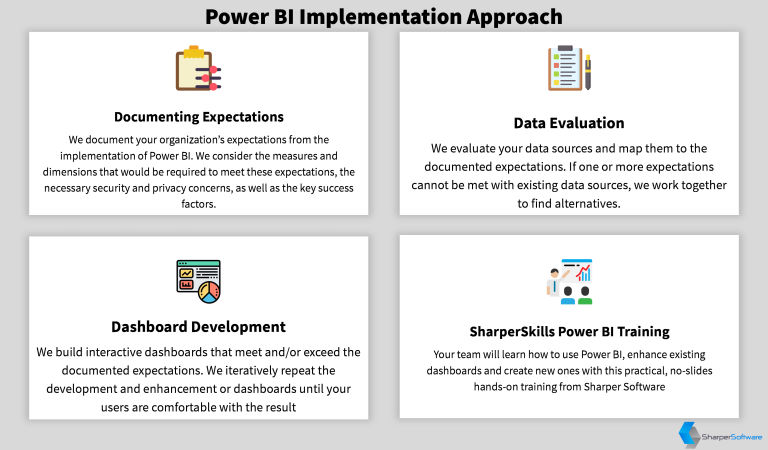 Step 1 - Document Expectations
By interviewing your key business decision makers and project stakeholders, we document your organization's expectations from the implementation of Power BI. We consider the measures and dimensions that would be required to meet these expectations, the necessary security and privacy concerns, as well as the key success factors.
Step 2 - Data Evaluation
We evaluate your data sources and map them to the documented expectations. If one or more expectations cannot be met with existing data sources, we work together to find alternatives.
Step 3 - Dashboard Development
We build interactive dashboards that meet and/or exceed the documented expectations. We iteratively repeat the development and enhancement or dashboards until your users are comfortable with the result.
Step 4 - SharperSkills Power BI Training
Your team will learn how to use Power BI, enhance existing dashboards and create new ones with this practical, no-slides hands-on training from Sharper Software.
Gallery of sample dashboards
---
Improved

Processes

With tools that help you identify the weak areas of your business, you can improve your business processes.
Informed

Decisions

Rather than relying on your intuition, use information you collected from the BI Platform to make informed decisions based on facts.
Competitive
Advantage
Gain market share over your competition by better understanding your business. Develop customer-focused products and solutions.
Improved

Planning

Use facts collected by your BI Platform to perform more accurate planning and performance management.
Business
Alignment
By articulating your business objectives, goals and targets to concerned personnel, you align your resources better together.
New
Insights
Find new information about your business. This information would never have surfaced in the absence of a BI Platform.