SharperInspection - Professional Onsite Inspections
Professional Onsite Inspection using SharperInspection®
---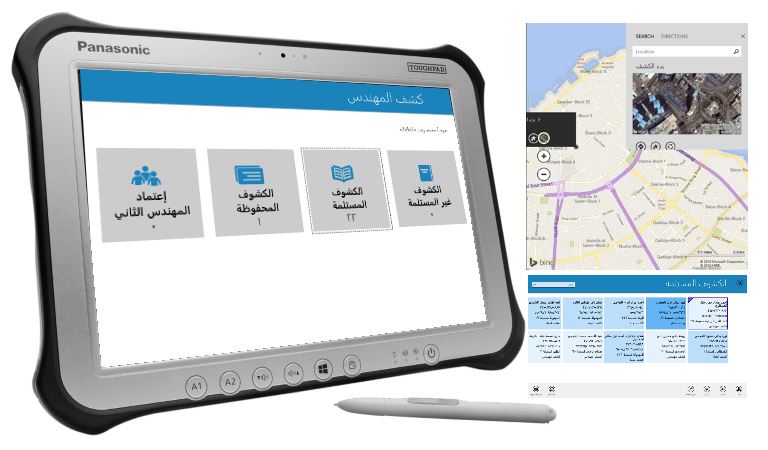 Onsite inspection is required whenever an objective, visual and operational analysis is necessary to provide a service or a product. This operation provides risk management evidence in cases of fraud, illegal operations or project progress.
Some businesses require onsite inspection to abide by federal or regional laws. Others require onsite inspection for Insurance Policy, Compliance with standards or Credit Rating. Whatever the reason for the onsite inspection, the inspector needs access to critical data:
Name and credentials of the person or company being inspected.
The exact location where the inspection will be performed.
An Inspection Checklist that assists the inspector in finding what to look for during the inspection.
During the inspection itself, the Inspector needs to collect additional details about the inspection:
Notes about findings on each checklist item.
Date and time of inspection.
Geo-location of the notes.
Images captured of the site as proof.
Optionally, take the signature of the client on the notes.
Optionally read the details of the client using her/his Smart Civil ID to verify the credentials.
Address onsite inspection challenges using SharperInpsection®. Perform inspections onsite using accurate data. Save time and effort by navigating to the exact location using GPS. Capture notes, photos, videos, etc. and attach to your report. Submit your report while navigating to your next destination.
Performing onsite inspections requires our engineers to be

Mobile

. Being mobile meant that our engineers would not have access to critical data while onsite. That's all from the distant past. Now, with SharperInspection® our engineers are able to perform the inspection in a much shorter time and significantly less effort.
Features
SharperInspection® provides a lot of features and functionality. Here's a summary:
Feature
Explanation
Up-to-Date Inspection Data

Synchronize data on the tablet device with your line-of-business data over a secure data line.
When an Inspector completes the task, updates are synchronized back with your line-of-business data.
Your inspectors will have the most up-to-date inspection data they need in order to perform their inspection with ease and efficiency.

Navigation, Maps & GPS Locations

Geo-location of the Client is available as part of the inspection data.
Using navigation, Inspector will easily arrive at the destination.
While capturing images from the inspection site, the date, time and Geo-location are also stored, making it possible to prove that the Inspector arrived at the location.

Optional Features

Insert the Client's

Smart Civil ID

into a reader and get the details of the client immediately.
Collect the signature of the Client.
Gallery
Technology
Capability
Technology
Operating System

Microsoft Windows Server 2012 or later on the server. We recommend Windows Server 2019
Microsoft Windows 8.1 or later on the client. We recommend Windows 10

Data Platform
Microsoft SQL Server 2008 R2 Enterprise Edition or later. We recommend SQL Server 2016 Enterprise
Middle Tier Application Server + Web Services

Windows Communications Foundation (WCF)
.Net Framework 4.5 or later.

Client Application

.Net framework 4.5 or later
Windows Store Application
---
Shorter

Wait Times

Your customers, patients and/or employees will spend less time waiting for you to process their data.
Data
Accuracy
Information is guaranteed to be correct and authoritative, as it's provided by the Public Authority for Civil Information.
Data
Consistency
Data is consistent across your systems. If a centralized Master Data is used, it is possible to feed it via this solution.
Reduced

Data Entry Errors

Data entry clerks will have little to no editing to do to complete the data entry.
Extensible
Reports
Create your own reports and deliver them to concerned personnel.
You are a
Champion
You helped reduce operational costs and improve service levels while saving money. You are a champion.