Manage your reporting lifecycle and generate value using our Reporting Solutions
---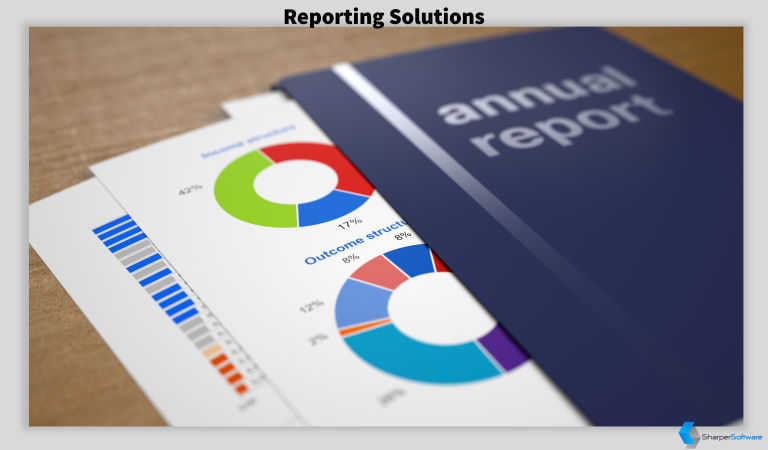 Organizations are finding it inherently difficult to generate and consume informative reports. Creating such reports usually requires the involvement of Information Technology specialists, who need particular skills and the presence of modern technologies in order to deliver such reports. Business, on the other hand, is always a few steps ahead of its IT counterparts. Business needs the ability to generate reports as soon as possible, deliver these reports to the concerned parties based on schedules or manually. Furthermore, these reports need constant change to keep pace with the business.
Sharper Services provides an offering whereby the authoring, delivery and improvement of your reports is taken care of.
Business is always one step ahead of IT when it comes to reporting. We were not able to satisfy our business users until we contracted Sharper Software, who helped us establish a reporting lifecycle management culture.
Reporting Lifecycle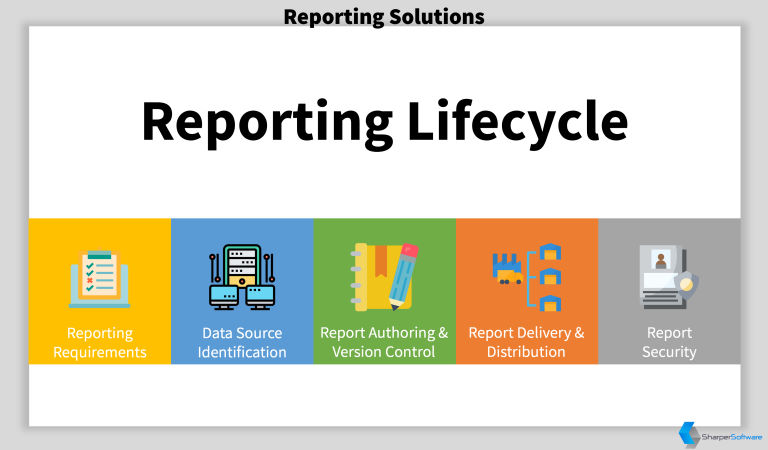 Reporting Requirements
Gather requirements from business users. Document the Paginated Reporting needs vs. Analytical Reporting needs. Those requirements that require Analytical Reports should be handled by Analytics Solutions, whereas Paginated Reporting needs are documented and committed to in this process.
Data Source Identification
The requirements are mapped to one or more data sources. If one or more requirements cannot be met using these data sources, additional data sources may be needed, or this requirement may be revised.
Report Authoring & Version Control
Using our Modeling Solutions offering, it is possible to make data sources business-friendly. This allows business users to become report authors without the need to involve expensive IT skills and resources. Users may use Visual Studio (for advanced users), Report Builder or Power BI Paginated Report Builder to author and publish reports. Reports may also be version controlled using Azure DevOps.
Report Delivery & Distribution
Authored reports need to reach their intended consumers. Using the Reporting Portal, it is possible to publish reports and aim them at their intended consumers. Report Consumers may also subscribe to one or more reports and set a deliver schedule and this report may reach them via email in multiple formats, including Excel, PDF, PowerPoint, Word, Text, etc. It is not necessary to print any report. Save the planet and save your organization's money and time.
Report Security
It is imperative that your reports do not end up in the wrong hands. The reports should only reach the intended audience, who have access to such critical data. We help you manage this task using roles and permissions, making it easier on your administrative team to manage who has access to what.
Gallery
---
Improved

Processes

With tools that help you identify the weak areas of your business, you can improve your business processes.
Informed

Decisions

Rather than relying on your intuition, use information you collected from the BI Platform to make informed decisions based on facts.
Competitive
Advantage
Gain market share over your competition by better understanding your business. Develop customer-focused products and solutions.
Improved

Planning

Use facts collected by your BI Platform to perform more accurate planning and performance management.
Business
Alignment
By articulating your business objectives, goals and targets to concerned personnel, you align your resources better together.
New
Insights
Find new information about your business. This information would never have surfaced in the absence of a BI Platform.